Now in retirement,  Kegan is busy healing Betty's heart following the sudden unexpected loss of her previous Malinois.
Scorch has settled in with his favorite aunt, Jency, right nearby.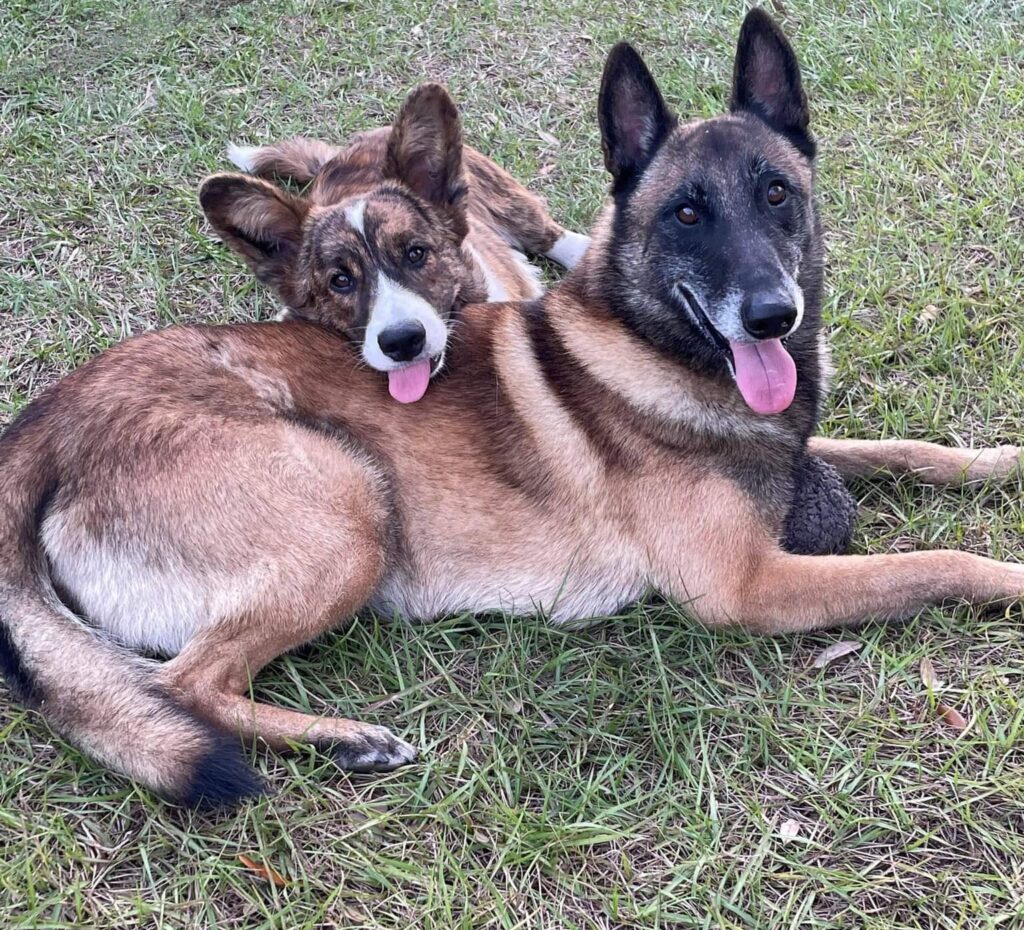 Alli flew the nest and is now the companion and teammate of Marti Touchstone and Rick Clark, along with Kegan's daughter Promise and two Portuguese Water Dogs in Asheville, NC.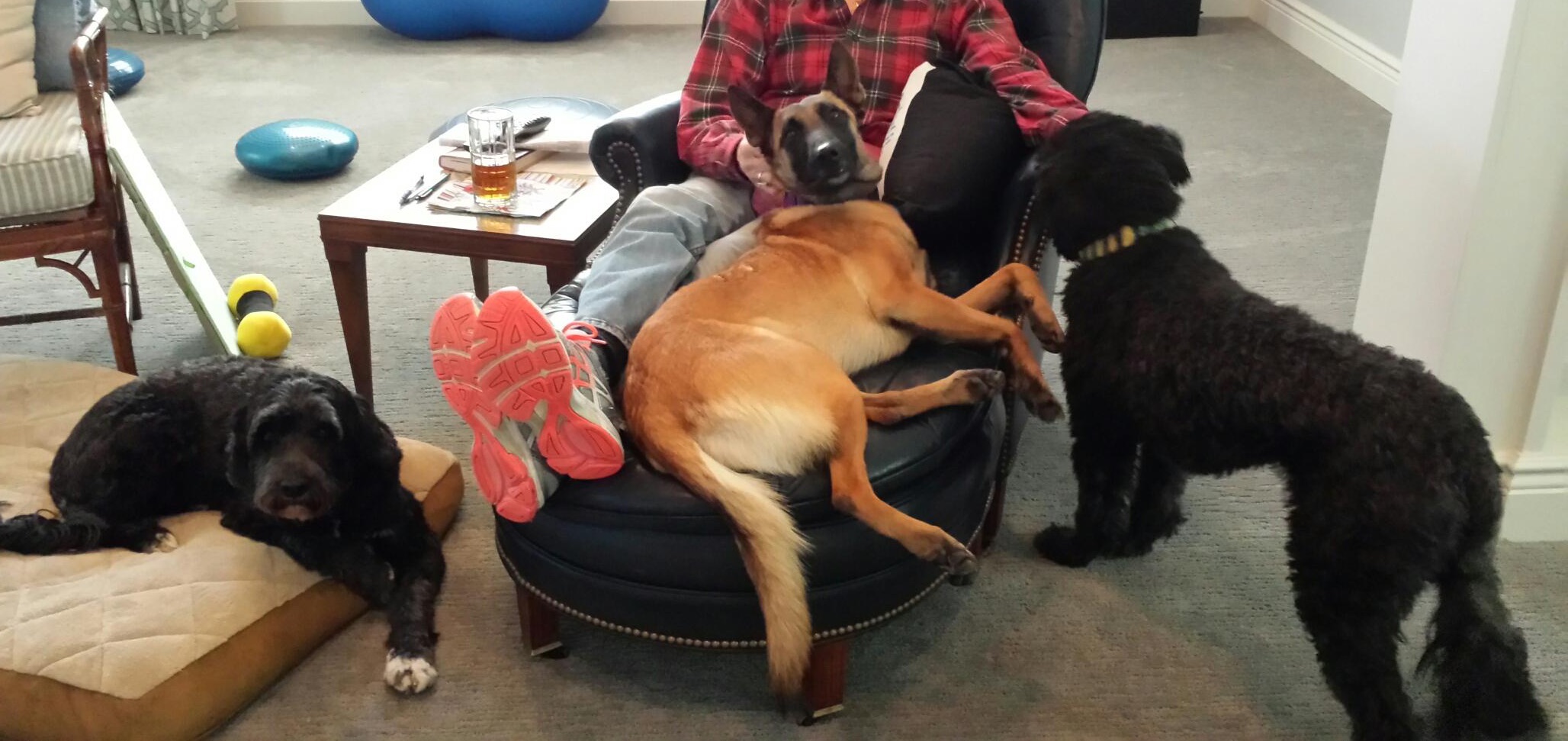 Cash went  fishing,' retiring from her farm duties to the full-time job of being Kathy Nelson and Doug Burnet's companion and keeping their two Tervuren boys organized in Orange Park, FL.